The new season starts soon!
Stay tuned, we're working on the Halloween radio 2020 experience!
Android & iOS apps
New website
Hello spooks, vampires, were-wolfs, zombies and dearest friends! Did you notice? There is something haunting about the moon ... it's full!! Whoehahahaha!
Seems to me you're just plain scared? Then get ready to be horrified. This year our vampire IT-team have took eye of newt, and toe of frog, wool of bat and adder's fork to create a monster. Is it alive?
Support us
Please help us keep the bonfires burning bright all night. Help us haunt you and make you scream!
Support us with an evil treat so we don't need to trick, whoehahahaahaaaaaa.
We want to thank all the donators who have made a donation in the past!
RADIO STATIONS
Select one of the five haunted Halloween music channels, Main, Oldies, Atmosphere, Movies & Soundtracks or Kids.
.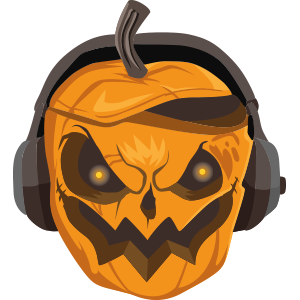 Halloween Radio
Main
now on air
The Rhythm Coffin - Monster mash
Halloween themed music, scary tunes or songs with a ghostly touch. Celebrate Halloween all year round with easily digestible worms Halloween pop, rock & ambient music.
.
SUPPORT YOUR FAVORITE RADIO
Dear Halloween fan!
Another year has passed and as the days are shortening, so is the wait for our favorite part of the year. We're excited to bring you hallowtastic news. We have worked hard to present you a revamped website. We made it futureproof and we even got our own special radio pumpkins designed! Aren't they adorable? But thats not all. We upgraded our streaming service so nobody has to miss out. And best of all, we cut down on the commercials! Yes, we like you to have the best Halloween experience.
If you like the new and improved Halloweenradio, feel free to support us! We are a small team keeping the station up and running all year long.
By clicking the Paypal button you can donate to Halloweenradio.net.

Or you can use Patreon to support to Halloweenradio.net.

You can help promote Halloweenradio : It's easy. Just share you're experience with family and friends on Facebook, Twitter, Instagram. Or, if you are feeling bold, get the ear of your local newspaper or television station.